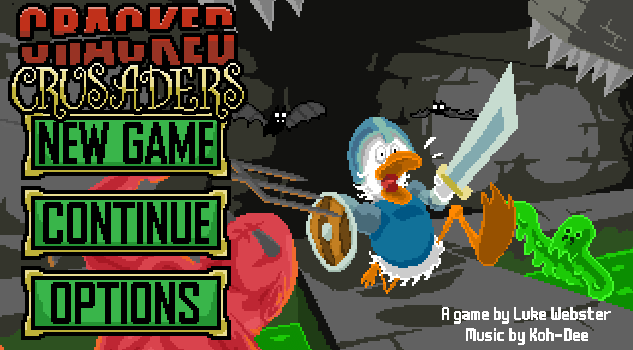 A retro Action platformer
Inspired by classic games such as Super Ghouls N Ghosts, Mario Brothers and Castlevania, Cracked Crusaders is a new adventure designed specifically for mobile devices.
Cracked Crusaders is a pure mix of 16-bit platform adventure and exploration, purpose made for mobile touch controls.
100 dungeons
The world is overcome with evil, only our heroes can save the day. Enter a multitude of dungeons across 5 environments, dodging hazards and solving puzzles along the way.
Want more of a challenge? beat a level in record time or kill all the dungeon's critters to score an extra star.
Can you unlock the secret ending?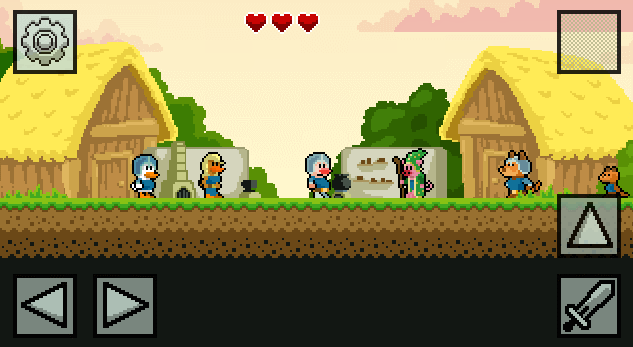 upgrade your gear
Visit the shops between levels to spend your stars:
Finding the poisonous swamps difficult? grab the antidote...
Ghosts got you down? Holy water will fix that!
Tough boss? Nothing that two barrels of hot lead from the shotgun can't fix!
Nefarious critters
With the world overrun by dungeons, you can expect some tough resistance. Each world has its own challenges and it's up to you to find the best strategy to deal with them.
And with a dozen bosses in the game, you will need all your wits to survive.
16-bit inspired platforming has never felt so good on a phone!